The Scribe Nonfiction Prize for Young Writers
The Scribe Nonfiction Prize for Young Writers, now in its fourth year, is a unique development award to foster talented writers aged 30 and under writing longform work. Entries between 5,000 and 10,000 words are welcome across all nonfiction genres, including memoir, journalism, essay, and creative nonfiction
The winner receives:
a cash prize of $3000
an editorial mentorship to develop their work for publication
a generous selection of new-release Scribe books tailored to their reading interests.
Shortlisted writers also receive personalised feedback on their entry, a Scribe book pack, an invitation to an exclusive craft development masterclass with nonfiction authors Tom Doig andMelanie Joosten, and the opportunity to attend Scribe's 40th birthday party.
The shortlist for the Scribe Nonfiction Prize in 2016 will be selected by Kelsey Oldham (Nonfiction Editor, Voiceworks), Zoya Patel (Highly Commended, 2015 Scribe Nonfiction Prize), Robbie Arnott (Winner, 2014 Scribe Nonfiction Prize), Julia Carlomagno (Senior Editor, Scribe Publications) and Fiona Dunne (Creative Producer, Express Media). The winner will be selected by Scribe Publications.
Past winners Oliver Mol and Briohny Doyle were signed by Scribe to publish their debut books as a direct result of the prize. The 2014 winner, Robbie Arnott, has received critical acclaim for his works and was awarded the Tasmanian Young Writers Fellowship in 2015.
 Entries close 11.59pm Sunday 10 July. Ready to submit?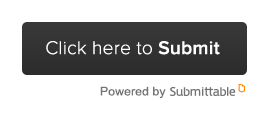 Submission Guidelines
1. Entries open at 9 a.m. Tuesday 8 March.
2. Entries will be accepted in any nonfiction genre, including memoir, journalism, essay, biography, and creative nonfiction.
3. Entries must be between 5,000 and 10,000 words. They may be excerpted from a longer work but should preferably also function as stand-alone pieces.
4. The entry must be an original work by the entrant and written in English.
5. Entrants must be 30 years of age or under as of the closing date, and be residents of Australia.
6. Entries must be neatly typed and double-spaced. Please do not include your name anywhere on the submission.
7. Entrants must submit their entries by using the online entry form. Complete one form per entry. Entries submitted without the completed entry form will not be processed.
8. There is a maximum of two entries per individual.
9. Entries must be received by 11.59pm. (AEST) on Sunday 10 July; late entries will not be accepted. Express Media take no responsibility for lost or delayed entries.
Terms and Conditions
1. No more than 10 per cent of the entry material may have been previously published (in print or electronic form) on a commercial basis.
2. While previously published authors are eligible, the entry material must not be under consideration with any other publisher (excluding prizes in which a publisher is co-sponsor). Entrants must notify Express Media immediately if their entry ceases to be eligible.
3. While the entrant may submit the work in other prizes, the entry material must not have previously been awarded first place in any other prize. If, during the judging process of the Scribe Nonfiction Prize for Young Writers, the entry material wins another prize, the entrant must notify Express Media, as their entry ceases to be eligible.
4. All members currently serving on the Express Media Management Committee and all paid, permanent staff of Express Media or Scribe Publications are ineligible to enter.
5. An announcement of shortlisted entries will be made on the Express Media and Scribe websites and in associated media, and shortlisted entrants will be notified, by 5pm Thursday 21 July.
6. Shortlisted entrants agree to take part in events and media activities to promote the Prize. If your entry is shortlisted, you grant Express Media and Scribe Publications permission to use part of your entry for the purpose of promoting you as a shortlisted entrant.
7. Shortlisted entrants will receive personalised feedback from the competition judges once the winner is announced.
8. The winner may be notified in strict confidence during July, but must agree to keep this news confidential until the announcement of the winning entry at the Scribe Publications 40th birthday celebration on Thursday 18 August.
9. The judges have the discretion to divide the prize equally between authors of entries they consider to be of equal merit, should the situation arise. The judges' decision is final; no correspondence will be entered into.
10. The judges may decide not to award the prize if they do not believe any of the entries to be of a suitable standard.
11. The 10 hours of editorial time must be completed within 12 months of the awarding of the prize. The meeting with the editor or publisher may occur at the Scribe offices in Brunswick, Victoria, or via phone or Skype, depending on the winner's preference and location. If the meeting is at the Scribe offices, the winner will be responsible for any associated travel costs.
12. Entrants who wish to be considered for the Scribe Nonfiction Prize for Young Writers must be aware that Scribe Publications has first right of refusal over the winning entry. Scribe Publications has sole discretion to decide whether it wants to publish the entry and/or enter into a commercial arrangement with the prize winner, and the prize money may form part of any commercial arrangement. Scribe Publications will let the prize winner know whether it wants to publish the entry and/or enter into a commercial arrangement with the winner within six months of the completion of the awarded editorial time. In the event that Scribe Publications decides not to enter into a commercial arrangement with the prize winner, the winner will be free of commitment to Scribe Publications.